The world's

most cost-effective, secure, and easy-to-integrate

QKD solution
QuantLR prides itself on providing solutions to global customers that are robust, reliable, and provide the ultimate solution for cost-effective and secure QKD capabilities with a focus on effortless integration into existing systems.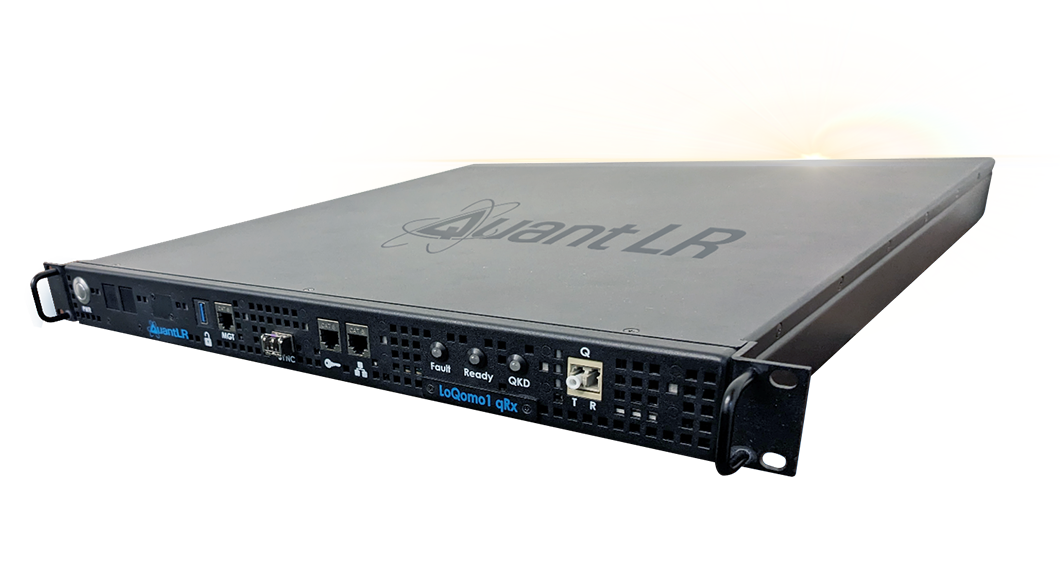 LoQomo1
QuantLR's LoQomo1 is a standalone, 1U Quantum Key Distribution (QKD) system, designed to work over the existing optical fiber infrastructure, and supply symmetric encryption keys to connected devices for Quantum-Safe communication.
The system includes an integrated Key Management System (KMS) enabling the deployment of ring, star, and mesh QKD networks with trusted nodes.
Runs on dark fiber or MUX. Uses the existing fiber infrastructure and does not require an additional dedicated fiber network
Every Alice can connect to any Bob (not factory matched), for added cost-effectiveness, simple stock management and maintenance
Supports an Alice+Bob configuration within the same 1U enclosure (for trusted nodes, redundancy and stock management)
Key Management System (KMS) within the 1U unit
Simple installation – no special skills or equipment required
Operates automatically on "power-on" (after initial configuration)
Automatic recovery from multiple states (e.g. fiber replacement)
Sync – pluggable SFP+, any optical channel
Remote monitor and control
Integrated and tested with ETSI 14 compatible devices and Cisco SKIP
No additional dedicated fiber network required
Uses existing fiber infrastructure, runs on dark fiber or MUX
Cost effective, simplified stock management & maintenance
Every Alice can connect to any Bob (not factory matched)
Get trusted nodes & redundancy
Supports an Alice+Bob configuration within the same 1U enclosure
Full Key Management system (KMS)
Included within the 1U unit
Secure access from anywhere
With remote monitor and control capabilities
Integrated and tested with ETSI 14 compatible devices & Cisco SKIP